Ski and Snowboard Service
Prepare your equipment before the first ride
At the lower station of the Szczyrk Gondola Lift, you'll find our new ski and snowboard service. The facility offers high quality ski and snowboard servicing machines by Reichmann, a company acclaimed for their precision. An undoubted star of the service is Reichmann SF2-Pro - an automatic grinder intended for ski and snowboard tuning. There are barely a few machines of this kind available in Poland. The service offers also a belt grinding machine (Reichmann SN-350) and a waxing machine (BWM 350 Pro).
Within the scope of the LARGE SERVICE, the automatic grinder provides the following services:
Preparing the equipment by hand to be put into the machine, i.e. renovating the ski base and removing corrosion
Stone grinding: smoothing and structuring the ski base
Sharpening the side edges with hard stones (angle setting ranging from 87 to 90 degrees)
Polishing the lower edges with soft stones
Waxing, scraping and brushing the ski base
Cleaning and drying skis and boards
Machine-made waxing and brushing the ski base with temperature-adapted wax
You can rent skis for PLN 10 for the time of the LARGE SERVICE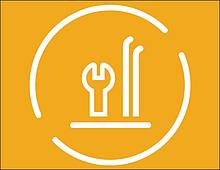 Check the price list of our service!
Let our specialists take good care of your equipment!
---
We hope you have found the information you were looking for.
Home page →