Bikes for everyone, this is the idea behind the newly opened TREK Test Centre. The latest perfectly equipped models always ready to ride will satisfy many users.
Enduro, trail, women's, XC, electric and children's bicycles can be rented in Szczyrk.
Where can you use them? For those seeking adrenaline, the best way to test them will be mountain biking trails along the Resort ski runs. In addition, our bikes are a great tool for getting around Szczyrk as well as nearby towns.
Bike rental is closed
We will be back with new TREK models in May 2020. See you soon!
Bike reservations: 788 267 169
To rent a bike, you will need two documents with a photo and a PIN payment of at least PLN 1.
Rent one of the best TREK bikes
Slash 8 - 29"
Sizes: 17.5", 18.5", 19.5", 21,5"
Tech specs: HERE
Slash 8 is an aluminium enduro mountain bike with fast-rolling 29er wheels, a 160 mm RockShox fork and Trek's exclusive RE:aktiv with Thru Shaft shock. Smart spec, high-end suspension and the burly Alpha Aluminium frame make Slash 8 a high-value ride for enduro racers and all-around trail rippers who want to rail sketchy descents faster than anyone else in their crew.
Remedy 8 - 27.5"
Sizes: 15.5", 17.5", 18.5", 19.5", 21,5"
Tech specs: HERE
Remedy 8 hits the sweet spot in performance and value in the all-mountain category. A lightweight alloy frame, SRAM GX Eagle component spec, a premium RockShox Lyrik 160 mm fork and 150 mm rear shock make it the ideal ride for shredders who want ridiculously capable mountain bike for ridiculously fun trails.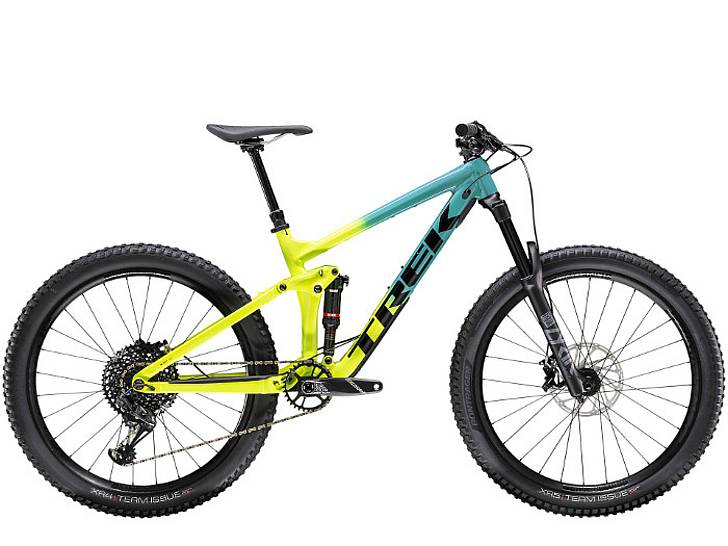 Roscoe 7 - 29"
Sizes: 17.5", 18.5", 19.5"
Tech specs: HERE
Roscoe 7 is a mid-fat trail hardtail for riders who favour a fun and lively ride. Confidence-inspiring 27.5+ wheels and plus-sized tyres, a plush suspension fork and a wide-range drivetrain with plenty of gears make Roscoe 7 stable enough for new riders and playful enough to make even the most experienced shredders smile.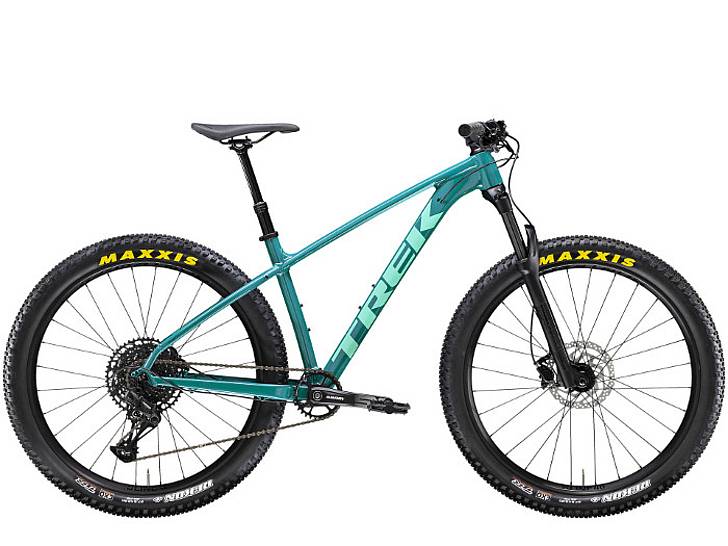 Powerfly LT 4 Plus - 27.5"
Sizes: 15.5", 17.5", 18.5", 19.5", 21,5"
Tech specs: HERE
Powerfly LT 4 is a long-travel electric mountain bike with a 150 mm fork and 150 mm of rear travel. It's made for real-deal mountain bikers who get rowdy on rugged trails with mid-fat 27.5+ tyres, a powerful Bosch motor and a durable trail bike spec. Plus, Trek's Removable Integrated Battery (RIB) system gives you better balance on the trail, great looks and exceptional ease of use.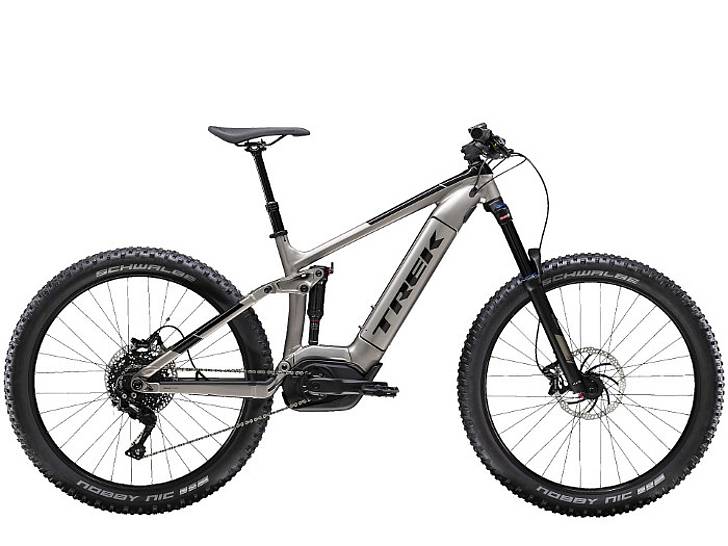 Marlin 7 - 27.5"
Sizes: 13.5", 15"
Tech specs: HERE
Marlin 7 is where race-worthy mountain bikes begin. The smooth, lightweight RockShox fork and upgraded parts make this model the best choice for new riders who want a great cross country hardtail that will hold its own against our higher-end race bikes.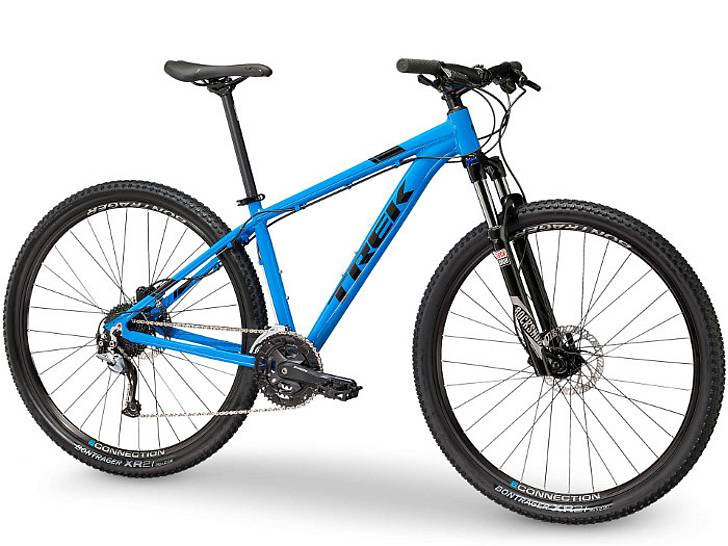 Wahoo - kids
Sizes: 20", 24"
Tech specs: HERE
Wahoo 24 is a lightweight, simple and practical kids' hybrid bike that makes it easy for your little one to make the most of every ride. This versatile bike is built for ease of use: it's light, capable on a variety of surfaces and equipped with a 1x8 drive train and a wide range of gearing for wherever your little one roams. For kids aged 8-12, between 129 to 149 cm tall.
Roscoe - kids
Sizes: 20", 24"
Tech specs: HERE
Roscoe 24 is a mid-fat kids' mountain bike designed to build confidence on the trail. It takes cues from the adult Roscoe, but this ride was built from the ground up for kids. 2.8˝ mid-fat tyres, a 1x drivetrain and a wide-range cassette make Roscoe the ideal bike for little rippers who want to build skills and have a ridiculous amount of fun keeping up with Mum, Dad or an older sibling. Fit for riders 51–59˝ (130–150 cm) tall.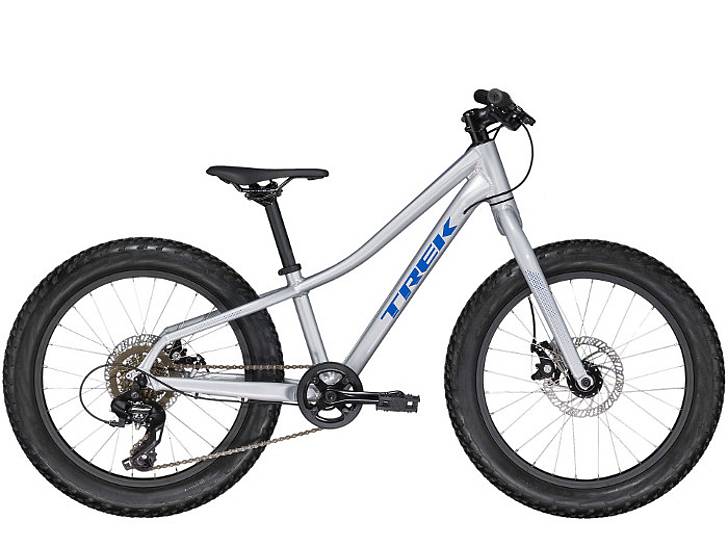 Location of TREK Test Centre
---
We hope you have found the information you were looking for.
To start again – go to Home page.