'Max the Teddy Bear' Academy
Book skiing or snowboarding course for your child


In winter 2020/2021 we have ski and snowboard courses for children aged 6-12 (snowboarding starts at the age of 8). Max 4-8 children per group. Children of all levels are welcomed. Lessons take place from 10:00am to 2:00pm. During the course children will have a 15-minute break enjoying warm tea and a small snack.
Lessons start on Mondays in Maxiland, Narciarska 10 St.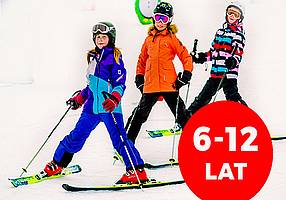 FOR CHILDREN AGED 6-12 YEARS
If your children are eager skiers or snowboarders, then, this winter season 2020-2021, they have the chance to try their skills. Special courses for the age groups 6-12 (skiing) and 8-12 (snowboarding) start right away. Each group shall consist of 4-8 children.
more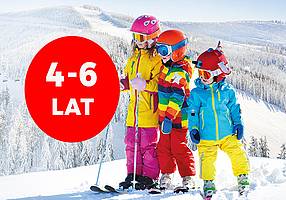 FOR CHILDREN AGED 4-6 YEARS
Since we've received quite a bunch of requests therefor, we're hereby launching ski courses for children aged 4-6 years as well! The groups shall consist of 4-8 participants. That's something we've never offered before!
more
Course dates:
December 28.12-1.01.
January 4.01-8.01. | 11.01-15.01. | 18.01-22.01. | 25.01-29.01.
February 1.02-5.02. | 8.02-12.02. | 15.02-19.02. | 22.02-26.02.
---
We hope you have found the information you were looking for.
Home page →